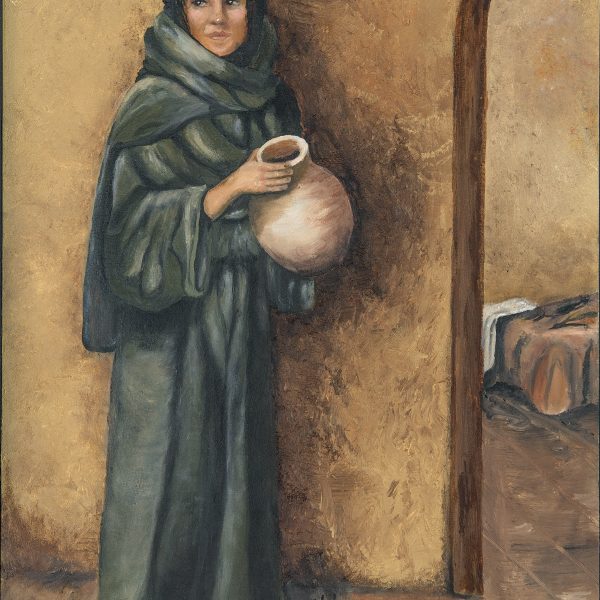 Product Description
Tabitha
Tabitha is Aramaic for "gazelle".
She lived in Joppa and was a "Woman full of good works and alms deeds" In some way, she is also a symbol of Christ. Not only was she known for her good works, she was raised after having been dead for several days.
Different sizes of prints and blank art cards are available for purchase. The art cards contain a story about finding peace in your own life. The story on the card can be read in the blog.
Additional Information
| | |
| --- | --- |
| Size | 12″X18″ Canvas Board $75.00, 20″X24″ Canvas Print $100.00, 20″X24″ Original Oil $500.00, 8″X10″ Canvas Print $50.00, Gift Card with Story $10.00 |